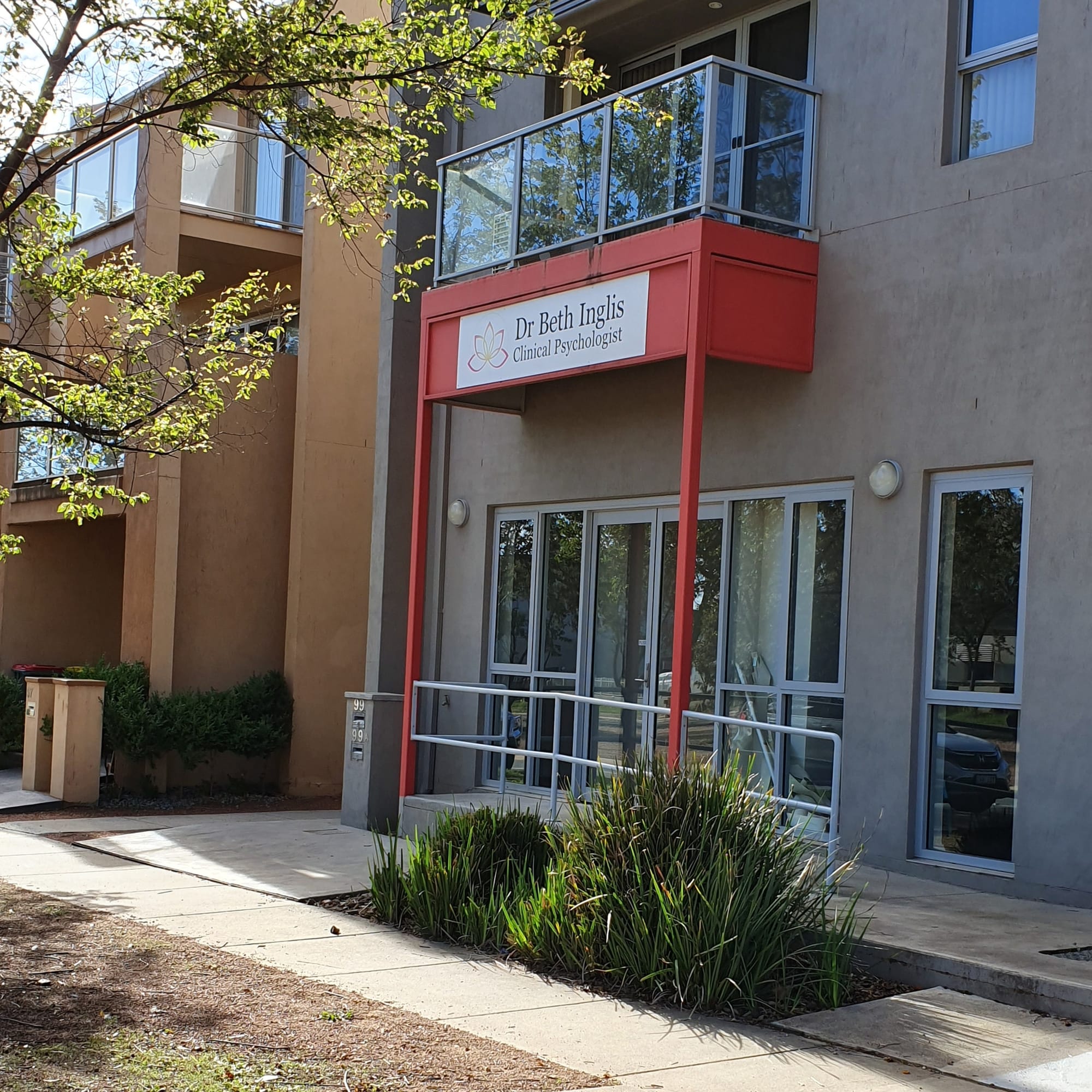 Free 2-hour parking is located on Anthony Rolfe Ave in the service-road directly outside the clinic. Please allow adequate time before your appointment to find parking. If you are early, you can come in and make a cuppa and relax in the private courtyard while you wait for your appointment :) Also, Le Bon Cafe has good coffee and is only a few minutes walk (see the map for more details).

If parking is unavailable outside on the street then parking is available on the side-roads around the clinic or on the opposite side of Anthony Rolfe Ave.

There is also free 2-hour parking available in the ALDI carpark which is a short 5-minute walk from the clinic.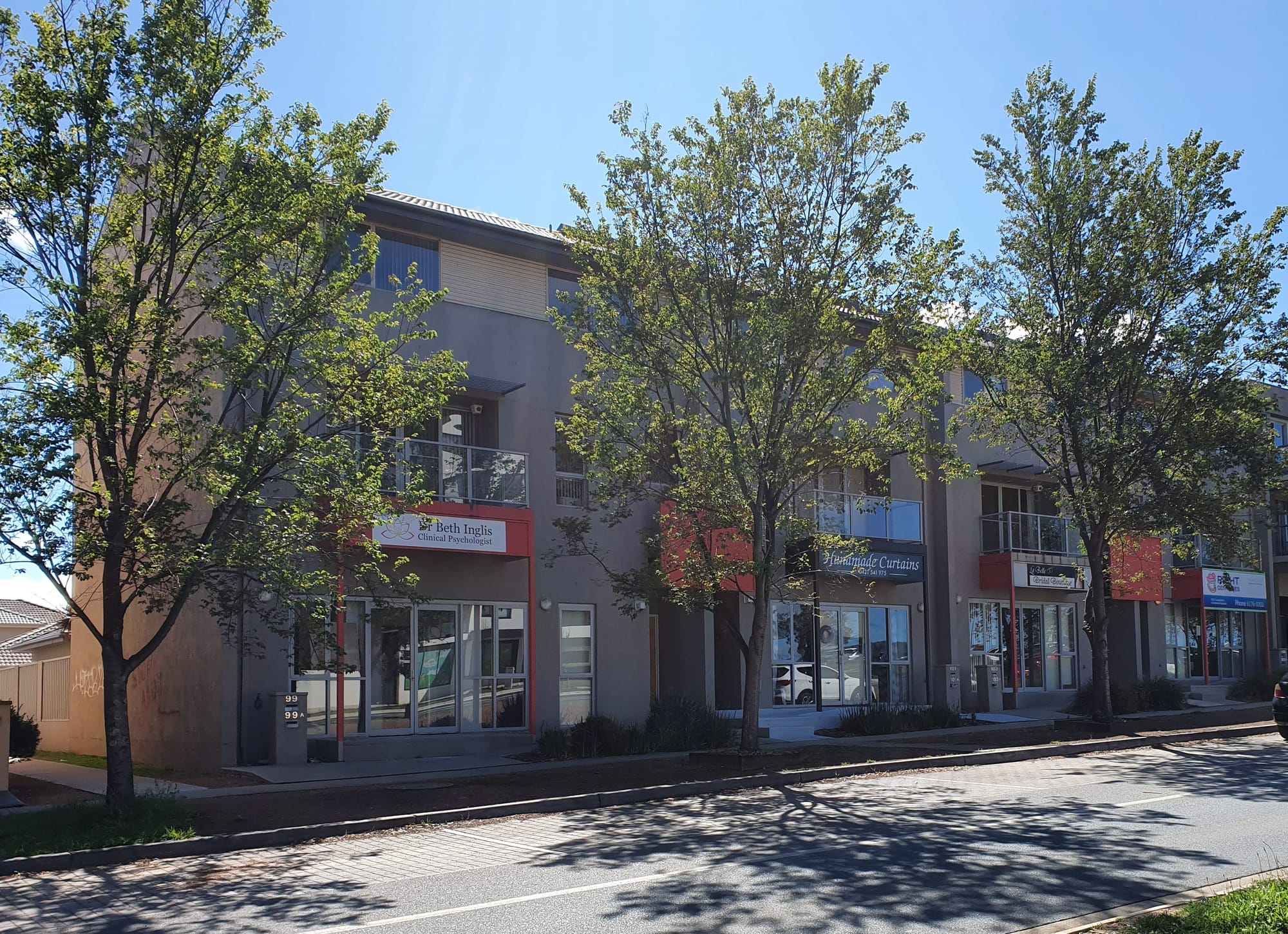 LIGHT-RAIL: The light rail stop for Gungahlin is located outside of the Coles shopping centre.

BUSES: The Gungahlin Bus Interchange is located next to the Woolworths/Kmart shopping centre.

The map below highlights parking options and public transport stops in relation to:
Beth Inglis Psychology - 99 Anthony Rolfe Avenue GUNGAHLIN 2912
ZOOM IN TO VIEW THE MAP DETAILS