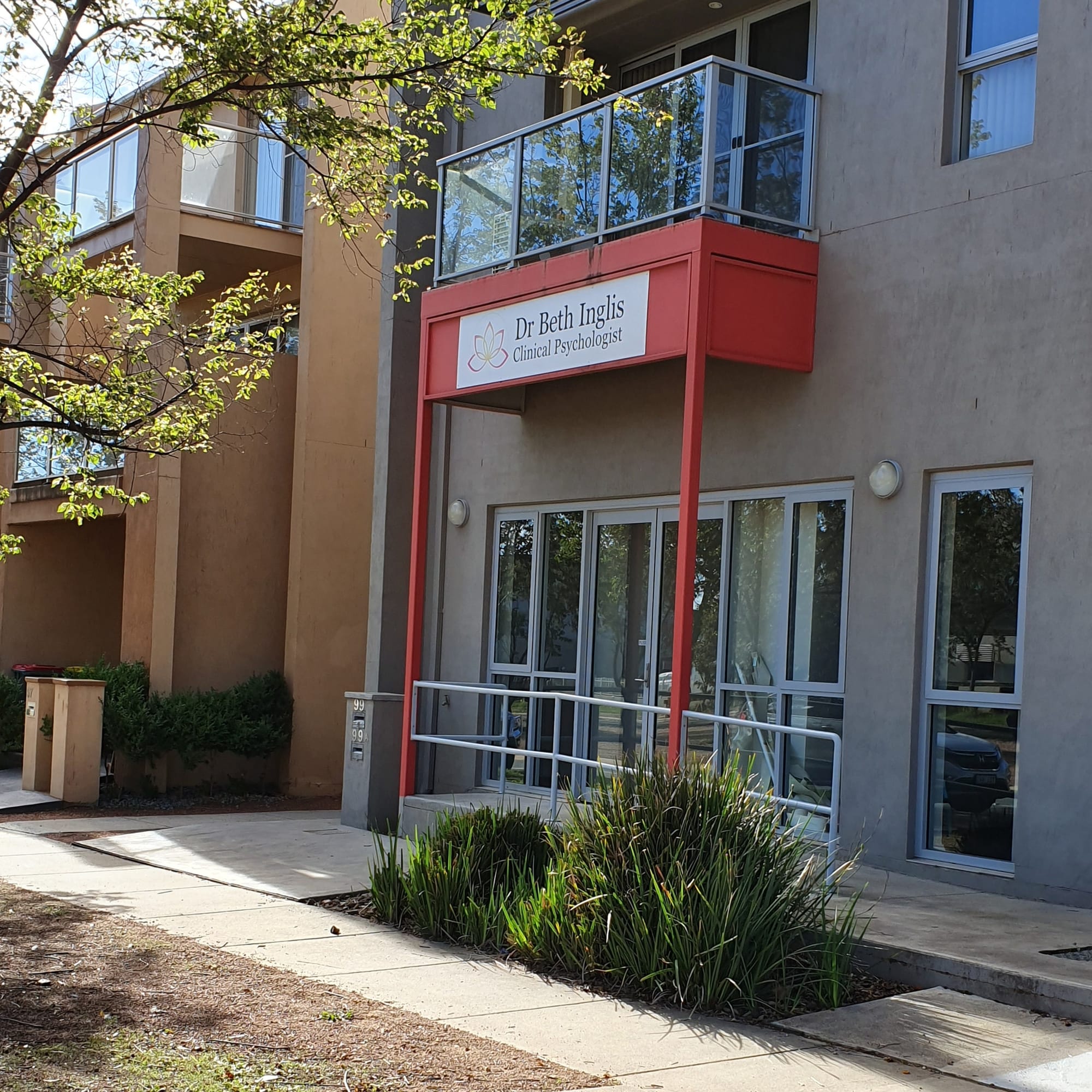 Parking may be tricky, especially later in the day. There is free 2-hour parking located on Anthony Rolfe Ave in the service-road directly outside the clinic. Please allow adequate time before your appointment to find parking.

If parking is unavailable outside on the street then there is paid parking available in the Dirt carpark opposite the clinic, and also free 2-hour parking available in the ALDI carpark which is a short 5-minute walk from the clinic.
If you are early, you can come in and make a cuppa and relax while you wait for your appointment :) Also, Le Bon Cafe has good coffee and is only a few minutes walk (see the map below for more details).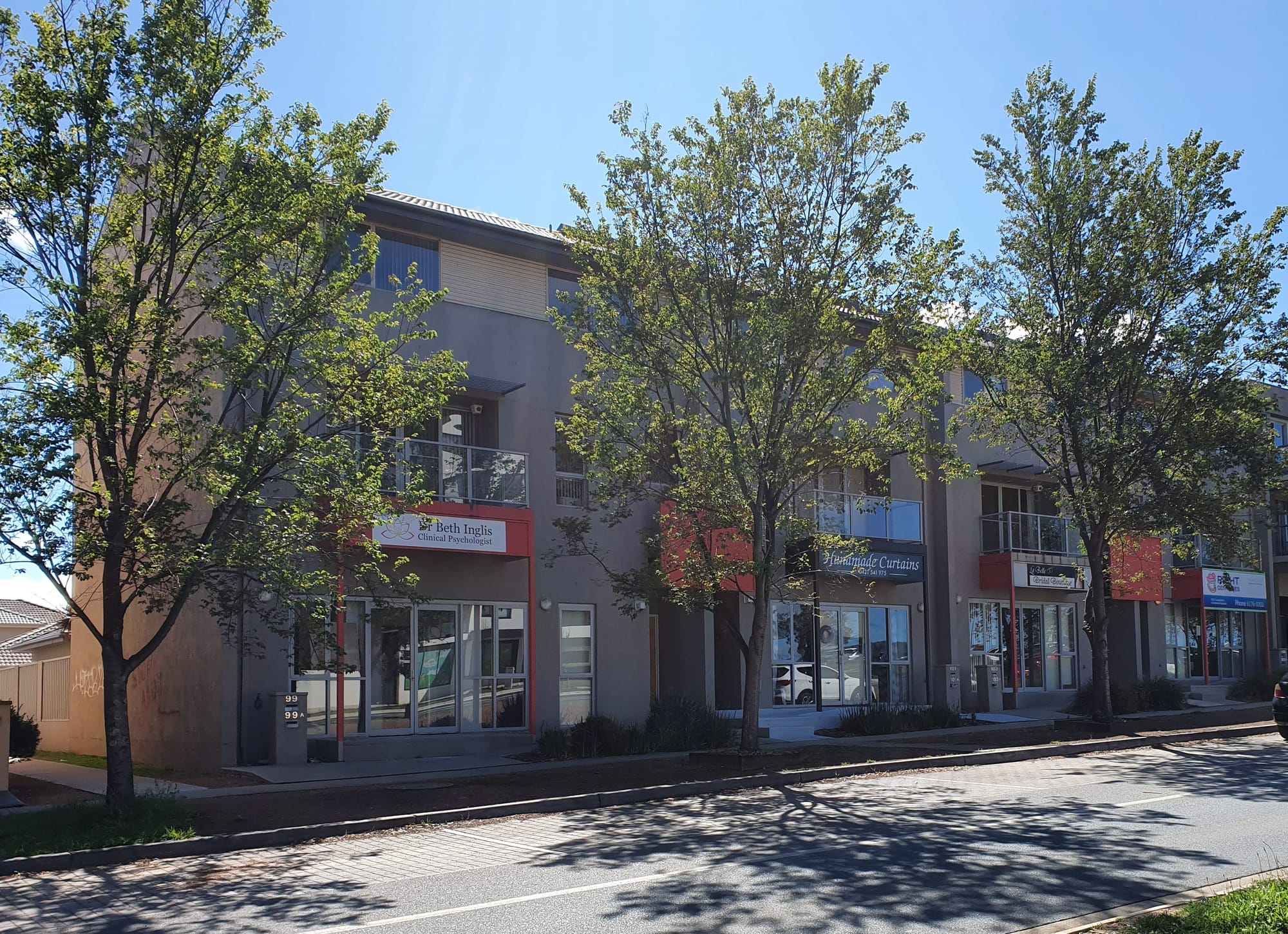 LIGHT-RAIL: The light rail stop for Gungahlin is located outside of the Coles shopping centre.

BUSES: The Gungahlin Bus Interchange is located next to the Woolworths/Kmart shopping centre.

The map below highlights parking options and public transport stops in relation to:
Beth Inglis Psychology - 99 Anthony Rolfe Avenue GUNGAHLIN 2912
ZOOM IN TO VIEW THE MAP DETAILS